When it comes to a truly deep clean, technology matters. That's why we use the biggest, baddest piece of equipment available today, the HydraMaster® Titan.

Still in pre-production, this machine isn't even available through the manufacturer yet, but we have it!

With a GM Vortec 1.6L fuel injected motor running on a huge 61 horses, this thing is a beast. It pumps out over 5 gallons per minute at up to 875 CFM, and has a whopping 3,000+ PSI for pressure washing.

Another difference is the ability to use hot water with temperatures of up to 270 degrees farenheit, making a significant difference in the quality of clean you'll get.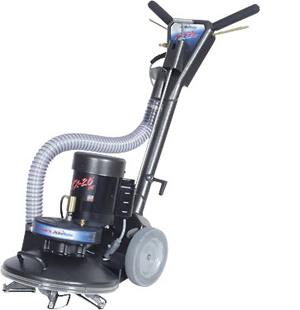 And Introducing The Hydramaster® RX-20:
This amazing rotary jet extractor has revolutionized carpet cleaning. With three spray jets, five vacuum slots and an unbelievable 650+ cleaning passes per minute, soils are released and carpet is fluffed all while restoring life into your carpet.

Compare with the wand most other carpet cleaning companies use and you'll be absolutely blown away by the quality clean you'll be getting!

Learn more about the HydraMaster® products we use at their website: